561 Media
Company Name: 561 Media
Address:
125 NW 13th Street B-8
Web site:
https://www.561media.com
SIC code:
2741
Industry group:
Printing, Publishing, And Allied Industries
,
Business category:
Miscellaneous Publishing
Gross Annual Sales (Revenue):
1411100
Overall:
561 Media is a business categorized under miscellaneous publishing, which is part of the larger category printing, publishing, and allied industries. 561 Media is located at the address 125 NW 13th Street B-8 in Boca Raton, Florida 33432-1691. The Owner is Joe Raio who can be contacted at (561)417-8505.

Description:
Web Design | Marketing | Graphic Design, Miscellaneous Publishing
Working hours:
Mon: 09:00 am - 06:00 pm, Tue: 09:00 am - 06:00 pm, Wed: 09:00 am - 06:00 pm, Thu: 09:00 am - 06:00 pm, Fri: 09:00 am - 06:00 pm, Sat: Closed, Sun: Closed
Tags:
Marketing agency
Graphic designer
Web hosting company
Website designer
In summary:
Great quality at a competitive price.
I have already recommended this company to several people in my industry.
Awesome experience with excellent customer service!
Recommended:
Click here to Inform about a mistake
33
Rating:
Location & access map for "561 Media"
Photo from "561 Media"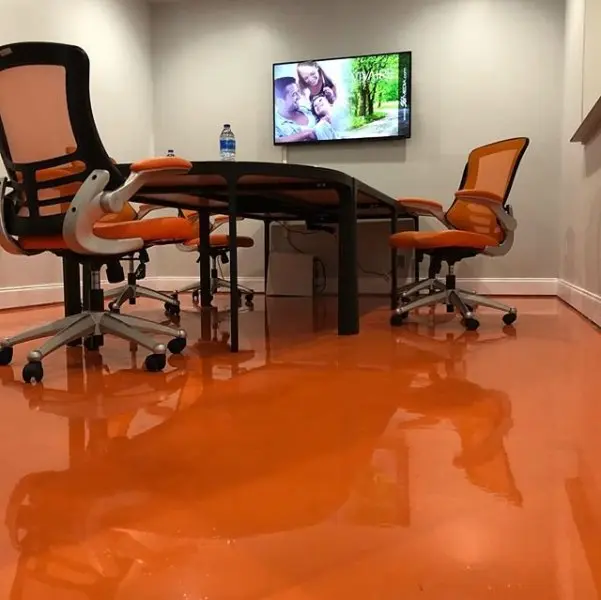 ---
561 Media (Printing & Publishing)

about:
Review/Comment
Name: M.C.
Message: I recently worked with 561 Media to build a new website for my business. They went above and beyond my expectations. They were very easy to communicate with, very patient and answered all questions during and even after completion of the site. I strongly recommend the team at 561 Media!
Name: B.C.
Message: 561 team did a great job with our website. Were in good communication and on point with their timeline. Highly reccomend.
Name: E.M.M.
Message: From start to completion, working with 561Media to develop a new website for My Resource Partners was first rate. Our project manager, Ian Richards, and his designers were fantastic to communicate with and surprised us with some exciting details. They updated our logo and did some creative things with it throughout the site like animating it on our home page and cleverly embedding it within the graphics used throughout the website. They were great about setting realistic expectations and time frames and offered excellent advice. Our website was delivered on time! Our clients and friends gave us lots of positive reviews.
Name: S.F.R.E.V.
Message: 561 Media has consistently delivered top-quality work for me over the past 10 years. From a simple logo design to an entire digital marketing campaign strategy, their knowledge, communication, and performance have been the best experience time and time again. I highly recommend 561 Media for anyone in need of quality web design, SEO, video production, and brand consulting. Thank you guys for developing my latest website and creating the digital marketing campaign that is already showing great results!
Name: M.M.I.H.A.C.
Message: In 2009 I had 561 Media build us our first website. Here we are 12-years later in 2021 and I am back at it with them revising a new updated web site. They are an extremely patient and professional group and I highly recommend them to anyone looking to build or revise a web site. Their customer service is impeccable. We just supplied the information and their creativity took over and nailed it. You couldn't ask for a better group of professionals than the folks at 561 Media!
Name: N.B.
Message: These guys don't mess around! Followed an online ad for their gaiters and I'm so glad I did! From the first email, working with my design, and to the gaiters being shipped it's been just 14 days! Amazing turnaround and I'm stoked to get the product in my hands. Great customer service, product is top notch, and we mentioned speedy turnaround but it's worth saying twice because it was that good! I'll be back for more 561!
Name: L.L.
Message: 561 Media was a pleasure to work with from start to finish. I went back and forth on color and design and they were always so patient and helpful. The neck gaiters we purchased are amazing and we are so excited to start handing them out. Great quality at a competitive price.
Name: B.E.
Message: Id like to say thanks for the beautiful website 561media created for me. I have used them for years on my graphic designs for many projects and have loved their design taste and service. I needed a top notch website that would be another level compared to the competitors and boy they did not disappoint. They are a pleasure to work with and really went out of their way to make my vision come to reality. I was concerned about getting an additional bill after they completed more then we originally spoke about but was pleasantly surprised with no additional charges, even though they went out of their way to make it happen. Their guidance and knowledge is priceless. Thanks for doing what you promised, PLUS!