AeroStar Training Services
Company Name: AeroStar Training Services
Address:
3954 Merlin Drive
Contact Manager:
Erik Wilkins
Web site:
http://www.aerostartyperatings.com
SIC code:
2752
Industry group:
Printing, Publishing, And Allied Industries
,
Business category:
Commercial Printing, Lithographic
Overall:
AeroStar Training Services is a business categorized under commercial printing, lithographic, which is part of the larger category printing, publishing, and allied industries. AeroStar Training Services is located at the address 3954 Merlin Drive in Kissimmee, Florida 34741. The Manager is Erik Wilkins who can be contacted at (407)888-9011.

Description:
Flight Instruction, Commercial Printing, Lithographic
Working hours:
Mon: 08:00 am - 05:00 pm, Tue: 08:00 am - 05:00 pm, Wed: 08:00 am - 05:00 pm, Thu: 08:00 am - 05:00 pm, Fri: 08:00 am - 05:00 pm, Sat: Closed, Sun: Closed
Tags:
Training centre
Flight school
Technical school
Travel agency
In summary:
Great staff and teachers.
Good instructor and Bad owner and staffs.
Professional staff thanks Aerostar family
Recommended:
Click here to Inform about a mistake
410
Rating:
Location & access map for "AeroStar Training Services"
Video street view near "AeroStar Training Services"
Photo from "AeroStar Training Services"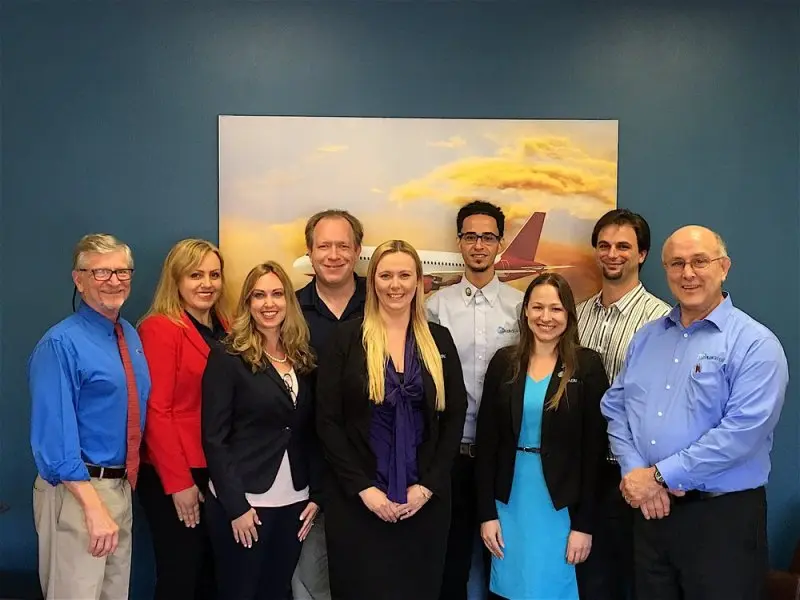 ---
AeroStar Training Services (Printing & Publishing)

about:
Review/Comment
Name: A.W.
Message: Very professional and accommodating. I am a 15 year 121 pilot for a airline here in the States. I bid a a certain stretch of days off to fit the initial A-320 add on using the "Fast Track" option. The day before the LOFT there was a unfortunate medical emergency with one the they're great instructors. I expressed my concerns about having to extend my days when it was propositioned because I had to be back at work. The staff went above and beyond to facilitate keeping things on track that very night, and delivered in a big way. The instructors here are phenomenal all the instructors I had were previous Airbus drivers, from AA, Spirit. And the training was just like any other training events I'm used to even at my own airline. I highly recommend AeroStar because you can't beat these prices and the quality is top-notch!
Name: L.M.
Message: Very good experience. All staff was very friendly and focus on get you through the process of obtaining your desired rating/certificate. Nice facilities and very well maintained Sims. Definitely the first option if I need a new type rating and overall a pleasant experience.
Name: D.H.
Message: Without a doubt, the finest training I have ever received. I've been a professional airline pilot for over 20 years. I've had training at 3 different Airlines, and Aerostar is the only independent training I've received (A-320 type rating). It was by far the best. Highly professional instructors, outstanding attention to detail, and a genuine concern for the student to achieve a successful outcome of their training. The best of the best!
Name: S.C.
Message: I was in AeroStar Training Services, LLC in November 2020, such a great experience from the first day until the end. Michelle Laraki, Renato Prieto, Morvan Pérez, Brian Foster, great team, you guys are amazing.